w
HOME > Facilities > Test Facilities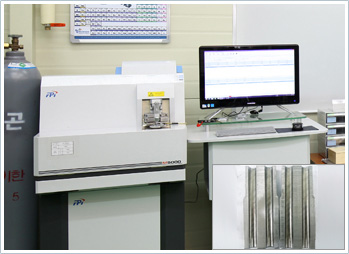 Analyzer
The spectrometer is excellent in terms of accuracy and reproducibility of data. It has a wave scope of 140-800 nm, and it uses a proven Dual Optic. It was recognized as sophisticated equipment for laboratories, as it can analyze nitrogen (N) that is difficult to be dealt with in steel.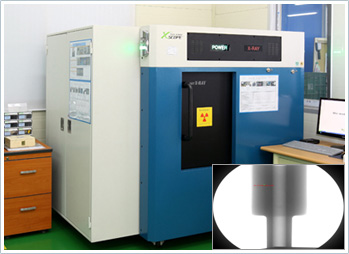 Non-destructive Tester
Equipment to check the durability and inner pores of AL squeeze/die-casting products.
Standard
ASTM E505
ASTM E155
KS D 0241
Actual Level
LEVEL 1
LEVEL 3
LEVEL 2
Remarks
These levels can be changed according to
the shape of the parts and the request of the customer.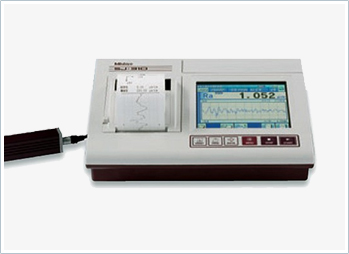 Roughness Gauge
The gauge can make the straightness of the drive unit satisfy high precision and analyze delicate shapes.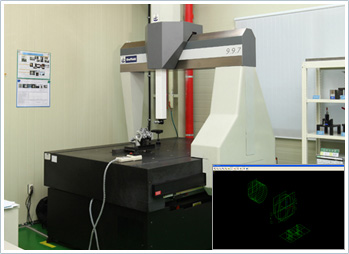 3D Measuring Machine
The machine examines if the product was made according to its original design through 3D measurement.
Hardness Tester
The Brinell hardness tester uses a fixed force (load) and a given indenter. It measures the depth of the indentation of castings, cast steel, forgings, and metals. The tester is useful for measuring the average hardness of materials with a rough surface.
Surface Profiler
The profiler guarantees the reliability of the product through the inspection of core parts, including the measurement of thickness, line width, curvature, angle, taper distance, roughness, and their comparison with those in the design.